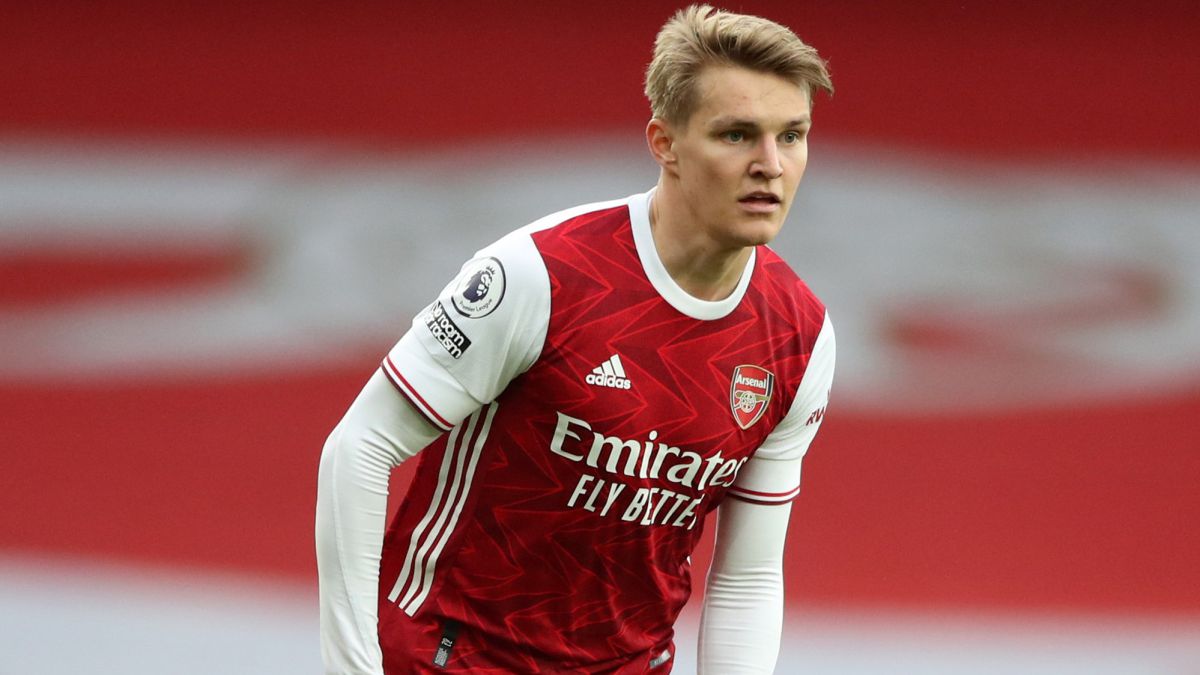 Real Madrid's Martin Odegaard 'feels at home' with Arsenal
[ad_1]
Martin Odegaard was the second half star for Arsenal against West Ham and as things start to fall into place for him in London, doubts grow that he will return to parent club Real Madrid at the end of the loan deal.
Odegaard is enjoying life in London
The Gunners were down 3-0 in the first half but managed to come away with a 3-3 draw against the Hammers. The Norwegian played the full 90 minutes and impressed many spectators with his work pace and precise passing, attributes that surprised many in Madrid when Zinedine Zidane was so reluctant to use him.
The playmaker's teammates saw him grow up at the Premier League club and Calum Chambers shared his perspective after the game.
"It was brilliant" the England defender started after Odegaard was voted man of the match. "He's a big boy if you talk to him." I get on well with him. He feels at home here. He feels good.
"He's doing well in training. He works incredibly hard – in training and in games. I think everyone is really happy and I hope he continues in the form he is.
Chambers later responded to the Norwegian's Instagram post with one descriptive word: "Wizard!"
A few weeks ago, Odegaard was explaining how comfortable he is at Arsenal, with whom he will remain on loan until the end of the season.
"I have felt at home from day one, happy to be here and feel good.
"You never know what's going to happen. Right now I'm just focusing on doing my best this season and helping the team as much as possible.
[ad_2]