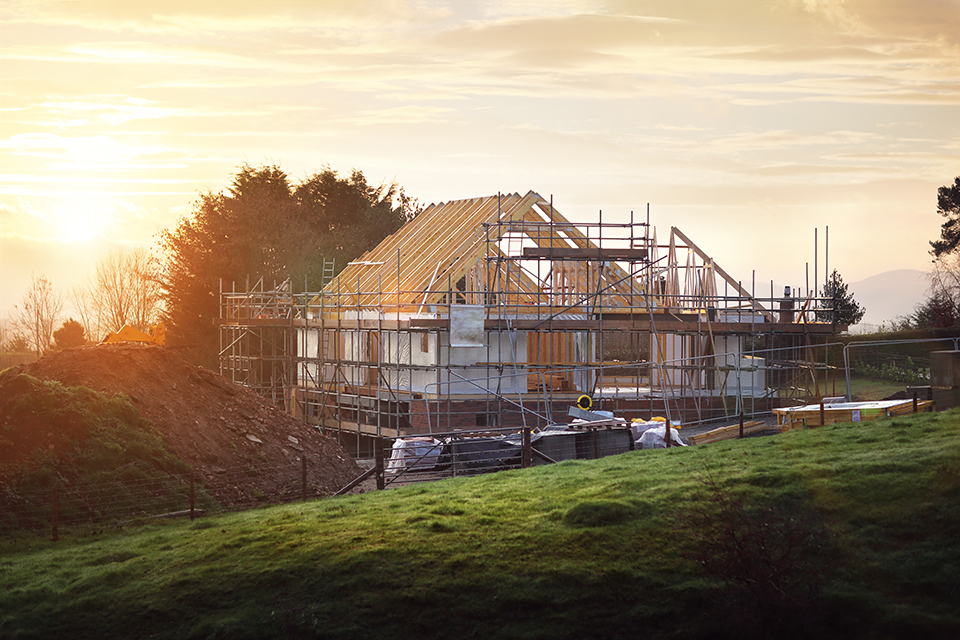 New Homes England 2021-22 homebuilding statistics revealed
Housing programs implemented by Homes England resulted in the creation of 38,436 new homes on site and 37,164 homes completed between April 1, 2021 and March 31, 2022, as the sector began to recover from the pandemic of Covid-19.
The proportion of affordable housing units started and completed increased from the previous year
Increase in housing starts and deliveries thanks to a recovery in housing construction activity following the slowdown caused by the Covid-19 pandemic.
Housing schemes delivered by Homes England saw an overall increase in starts and completions in 2021-22 compared to the previous year, official statistics showed today (23 June).
Last year, 38,436 new homes were started on site and 37,164 homes were completed between April 1, 2021 and March 31, 2022. Three-quarters (72%) of starts (27,509) were for homes affordable. This is a 2% decrease from the previous year, but was expected due to the closing of tenders for the 2016-21 Shared Ownership and Affordable Housing Program (SOAHP) and the gradual increase in housing starts from the new affordable program. Homes Program (AHP) 2021-26.
Of the housing completions, 26,485 (71%) were for affordable housing, representing an increase of 11% over the previous year.
A total of 5,606 affordable housing units started in 2021-2022 were intended for affordable rent. There were 4,778 housing starts under plans such as condominiums and rent-to-own. 15,144 starts were defined as "Affordable Tenure TBC" homes, where the ultimate occupancy category is not known until completion. The remaining 1,981 were intended for social rent, a decrease of 23% compared to the previous year.
Of the affordable housing units completed, 13,929 were for affordable rent, an increase of 5% from the previous year, and 9,479 were under mid-level affordable housing programs. The remaining 3,077 were social rent completions, up 62% on the previous year.
Peter Denton, chief executive of Homes England, said:
Statistics released today show the incredible progress the housing industry has made in recovering from the downturn and ensuing supply issues caused by the Covid-19 pandemic.

Over the past period we have started accepting applications for funding through the new £8.6bn Affordable Housing Scheme and announced the new tranche of 31 strategic partnerships we have formed which will provide partner organizations in the public and private sectors the tools they need to plan and act strategically, shape their communities and build up to 90,000 new homes.

Housing is central to Leveling Up, and as we continue to support the Government's ambitions in this area, our work with partners across the sector will be essential to creating the homes and neighborhoods the country needs, in the places people want Direct.
Notes to Editors
National housing statistics are released twice a year and show semi-annual and annual housing starts and completions as part of scheduled national statistical releases. The next release is for half-yearly housing starts and completions, which are expected to be released in November/December 2022. Housing figures cannot be provided outside of these official releases.
Homes England schemes are centrally funded to enable registered private providers, home builders, community groups and local authorities to provide affordable housing.
This release shows on-site housing starts and home deliveries delivered by Homes England between April 1, 2021 and March 31, 2022 in England excluding London (for current and historical series), excluding Build to Rent (BTR) and Home Builders Fund – Short Term Fund (HBF-STF) schemes which are administered by Homes England on behalf of the Greater London Authority (GLA) and where delivery covers the whole of England including including London.
Since April 2012, the Mayor of London has overseen strategic housing, regeneration and economic development in London. This means that Homes England no longer publish housing starts and completions for London, except where Homes England administers a scheme on behalf of the GLA.
The list of programs included in these totals is detailed in the official Housing Statistics report, which can be found here [Housing Statistics 1 April 2021 to 31 March 2022 – National statistics announcement – GOV.UK (www.gov.uk)]
"TBC Affordable Tenure" refers to units that have reached the site start-up milestone, but where the tenure of those units has not yet been specified. This was introduced as a flexibility for strategic partnerships to allow them to determine the tenure near or at the completion point. These starts will be restated under their specified occupancy headings in future updates to national statistics once occupancy has been established at completion.
Homes England also operates the Help to Buy equity loan scheme in England (including London on behalf of the GLA). However, completions are reported by the Department of Planning, Housing and Communities (DLUHC) and, therefore, are excluded from these statistics.