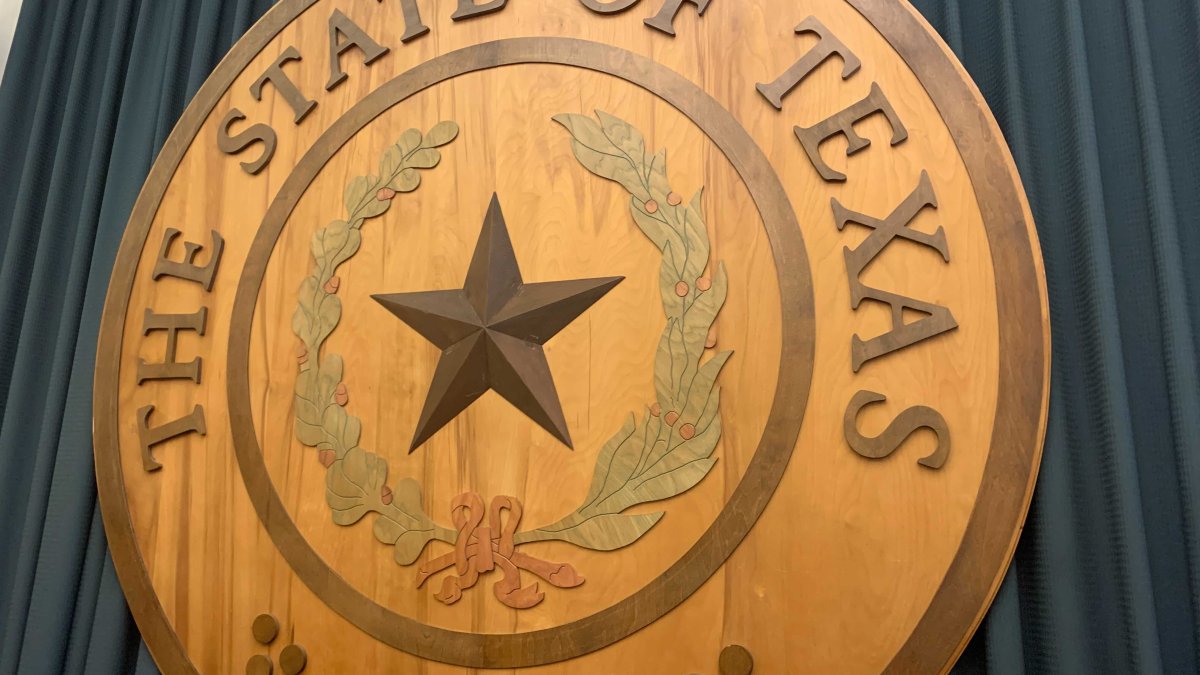 Nearly two dozen new laws come into effect Jan. 1 – NBC 5 Dallas-Fort Worth
[ad_1]
New year, new laws.
A set of bills passed by the Texas legislature earlier this year will become law as of Saturday, January 1.
Lawmakers approved 23 bills in the May ordinary legislative session. These new laws will join hundreds of other new measures, articles of bills that have already entered into force this year.
Here's a look at the new laws coming into effect in the New Year:
Third-party delivery application regulations: The Senate Bill 911 puts more regulations on third-party delivery apps like Uber Eats or Grubhub. Several parties support restaurants in different ways, but a large portion prohibits apps from charging a restaurant a fee or requiring the restaurant to absorb a fee unless agreed with the company in a written agreement.
Flood disclosure for tenants: House Bill 531 requires landlords to tell potential tenants if their property is located in a 100-year-old floodplain. They are also required to notify tenants if there has been any flood damage on the property in the past five years. Previously, this state law only applied to those who bought a property, so the update is good news for tenants.
Voter Approval for Law Enforcement Funding: Senate Bill 23 requires voter approval before a county can cut law enforcement funding, a response to last year's demands to "define the police." This law only applies to counties with more than one million people, so it will apply to the counties of Dallas, Tarrant and Collin.
Advocacy for long-term care: House Bill 3961 requires long-term care facilities to post information on their websites about a state organization that advocates for residents' rights, the Long-Term Care Ombudsman's Office, which is part of Texas Health and Human Services Commission. This new law addresses the issues that arose when residents of long-term care homes were isolated from their loved ones for months at the start of the pandemic.
Tax exemptions for disabled veterans: Senate Bill 794 exempts property taxes for veterans who are considered totally disabled by the US Department of Veterans Affairs.
Tax exemptions for charities: House Bill 115 exempts certain property owned by charities from tax if it is used to provide housing and related services to homeless people.
Property tax exemptions for religious organizations: House Bill 1197 concerns "the period during which certain land owned by a religious organization for the purpose of expanding a place of religious worship or building a new place of religious worship may be exempt from ad valorem taxation". Religious organizations now have more time to remain exempt from taxes on a specific property, updated from six years to 10 years.
Historical structures: House Bill 3777 relates to "eligible costs and expenses for the purposes of the franchise tax credit for the certified rehabilitation of certified historic structures".
Historic District Property Value: House Bill 3971 relates to "the valuation for ad valorem tax purposes of residential real estate located in a designated historic district".
Healthcare billing: House Bill 1445 concerns "the applicability of sales and use tax to medical or dental billing services".
Chicken coops & rabbit pens: House Bill 2535 relates to "the valuation for ad valorem tax purposes of real property which includes certain improvements used for the non-commercial production of food for personal consumption". This applies to those who have chicken coops or rabbit pens on the property.
Pilot program for apprentices: Senate Bill 1524 deals with "a pilot sales and user tax rebate program for certain people who employ apprentices."
Mortgages: Senate Bill 43 deals with "residential mortgage lending, including financing residential real estate purchases through a wrap mortgage loan; provide licensing and registration requirements; authorizing an administrative penalty.
E-commerce fraud: Senate Bill 855 deals with "the electronic distribution of commercial recordings or audiovisual works".
Training certificates: House Bill 3131 relates to "the information to be included in the certificate of formation of a depositary entity".
Securities: Senate Bill 1280 relates to "certain provisions of the Securities Act for which a person offering or selling a security may be held liable to a person who purchases the security."
Civil justice costs: Senate Bill 41 deals with "the consolidation and distribution of state civil justice costs; the increase in certain civil justice costs; authorizing fees.
Housing tax exemptions: Senate Bill 1449 deals with "the exemption from ad valorem taxation of income-producing tangible personal property of less than a certain value".
Insurance Code: House Bill 1689 concerns "the credit for reinsurance governed by certain covered agreements and ceded to certain assuming insurers".
Connections : House Bill 2237 relates to "the privileges of the mechanic, the contractor or the material man".
Prominent Areas Negotiations for Businesses and Landowners: House Bill 2730 deals with "the acquisition of real estate by an entity having eminent domain authority and the regulation of easement or right-of-way agents".
Members of the Appraisal Review Committee: House Bill 3788 relates to "the training and education of members of the Appraisal Review Board".
Town of Leander Municipal Management District: House Bill 4638 relates to "the establishment of certain municipal management districts; give the power to issue bonds; giving the power to impose contributions, fees and taxes.
[ad_2]