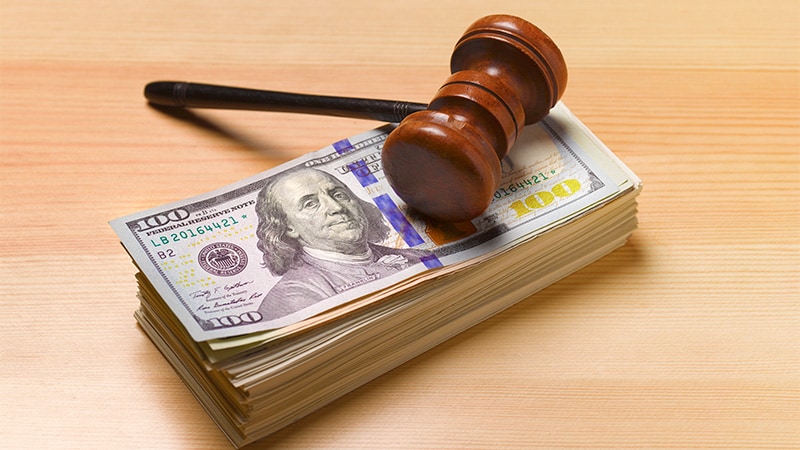 A nurse practitioner pocketed a million in a loan program
A New York nurse practitioner allegedly pocketed $1 million in a fraudulent disability loan scheme and could spend nearly 30 years in prison as a result.
Catherine Seemer, 42, of Elmsford, New York, faces charges of wire fraud, federal financial aid fraud and aggravated identity theft, according to federal officials. The charges carry a possibility of up to 27 years in prison.
From June 2017 to March 2022, Seemer filed false disability claims for more than 100 borrowers, resulting in the forgiveness of millions of dollars in student loans under the federal Total and Permanent Disability Program, claim federal officials. The program is designed to ease the financial burden of people with permanent disabilities by relieving them of student loan obligations. Applicants for this program are typically military veterans who have suffered service-related physical or mental disabilities.
Federal authorities allege Seemer tricked each borrower into believing they qualified for some form of loan relief. She traded her "services" for up to 10% to 20% of each borrower's loan amount to speed up the release process. Officials say the scheme led to the wrongful cancellation of more than $10.5 million in loans under disability assistance programs, and Seemer earned more than $1 million as a result.
Because every claim must be certified by a licensed physician, Seemer used the identities, medical license numbers, and signatures of more than a dozen physicians to falsify medical diagnoses and disability certificates. None of the physicians used for certification had ever met any of the borrowers. One of the doctors was used for up to 70 of the applicants, according to the federal complaint against Seemer.
Most borrowers believed they qualified because they were caring for an elderly or disabled relative. In one case, Seemer relieved a borrower caring for a disabled parent of $100,000 in student loans by claiming he was bipolar.
A borrower became suspicious of the application process after learning about the disability requirement. Once brought to Seemer's attention, she convinced them that certain words on the app, like "you" and "your" might refer to a family member, but "they don't broadcast (that) to everyone" according to the complaint.
According to the New York Office of the Professions, Seemer obtained her registered professional nursing license in 2016 and it is valid until February 2025.
Frankie Rowland is an Atlanta-based freelance writer.
For more news, follow Medscape on Facebook, TwitterInstagram and YouTube.